When Oprah reads "Atlantic," I become a first-time protestor.
Life is short and can end at any time.
The time of pandemic was difficult because many of us faced such a disastrous event for the first time. Beyond doubt, we became first responders to many unmapped problems. For a little while, our exploration was not a happy one. Our freedom was confined, boundaries were set up, and it changed us.
One of the greatest human desires is to be relevant and connected. By a twist of fate, the world became a different place. We are still connected, but how about a shift forward? Most of us hope for greater happiness, transformations of the old reality, and more potential. Life is short. During the pandemic, she was staying in her home for 322 days and asked herself the right questions. Being honest with answers, she decided to read "The Atlantic," a magazine for serious national readers and "thought leaders." We know her. It's Oprah. Needless to say, Oprah knows how to build a life she wants, but she still reads about it. It was a column by Arthur Brooks, a professor at the Harvard Kennedy School. Life only feels short in retrospect. We look back and think about the time that has passed. Actually, our life becomes a collection of moments we remember, and each of us has different ones. Undeniably, we want being better in our journey toward a real success. Do we need to read "Atlantic" in our short lives? Yes, we do. We also need to ask ourselves the fair questions and seek a true challenge. By coincidence, when Oprah reads "Atlantic," my answers took me to the FBI building in Minneapolis (MN). I became a first-time protestor with one cause. Life is short for many who never came back from Auschwitz. My story for Arthur and Oprah, great seekers of happiness in the future.
Impossible is not a fact and even is not a declaration. Impossible is a potential.
Do I have the potential to change the future? Dr.Stephen Kotkin defines power as one step away from real power. I was never interested to dominate people, and my choices were always limited. In many cases, influence comes from accepted and wanted ones. In the twenty-first-century, acceptance and desire come from a digital world filled with unknown characters and heroes. We celebrate the capabilities of technology, not real people. Our dependency is invisible, and we rely on many approaches presented only by technology. Thinking of the concealed world, I decided to demonstrate my power over the past and future. It's my gravity of the current moment.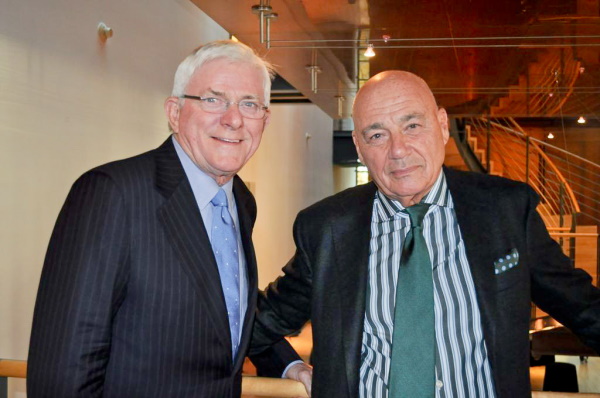 Recently, Vladimir Pozner (citizen of the Russian Federation, USA, and France), journalist and lifetime friend of Phil Donahue, sharply announced that America could go through some stages of fascism. Really? My naturalization procedure started with an unusual statement: "They left behind the beautiful and powerful country. They could live there, but they came to America for freedom." The Judge told everybody about our brave decision, recognized rarely by people. We had a choice, and it's FREEDOM. Just weeks before quarantine, I started work at the new company because the previous one ended with a filed complaint to EEOC. After many years in America, I became a center of personal interest for people from India who have some belief that I came from the wrong country. New coworkers learned quickly about the opened case, and the fight began. It's not the first time I've felt bitter feelings from Indians. "Ishaan is here until he gets the Green Card," - Vihan told me privately. I did not know my citizenship was in a way to get legal status in the USA. "We came only for money," - sarcastically mentioned Aditya. I did not know my wish to be free could block a stream of money. What's now? Simar, I'm not on a train to Auschwitz! Mr.Simar decided to prove I was brainless. Day after day, he used all imperious skills to make me vulnerable, but one case was different. I can not lecture about Computer Science, but the ultimate goal of each Developer is to try as many as possible commands and find the right one. Simar has another opinion. He decided to take away a work from me just because I never used a command. "Who will do my task?" - I asked. He answered: "SOMEONE." O, I have a case number, and I was compared with SOMEONE. Am I ready for the train to Auschwitz? Holocaust deniers contradict each number and artifact, because there is a life behind each number. For sure, I deserve something better than just a number and a faceless analogy with someone. I want my name back and more...
"Every luxury must be paid for, and everything is a luxury, starting with being in this world," - Cesare Pavese
Modern ideas about faith have a controversial base because religious persuasion is not the most important thing for people. Jews always pay the price for their spiritual journey, in which motivation and doubt are keys to lifetime learning and celebration. In addition, Jews have a special relationship with trust. Surprisingly, we don't trust because, in a moment of comfort, we will vanish from the face of the Earth. Our faith teaches us how to survive. Therefore, we question.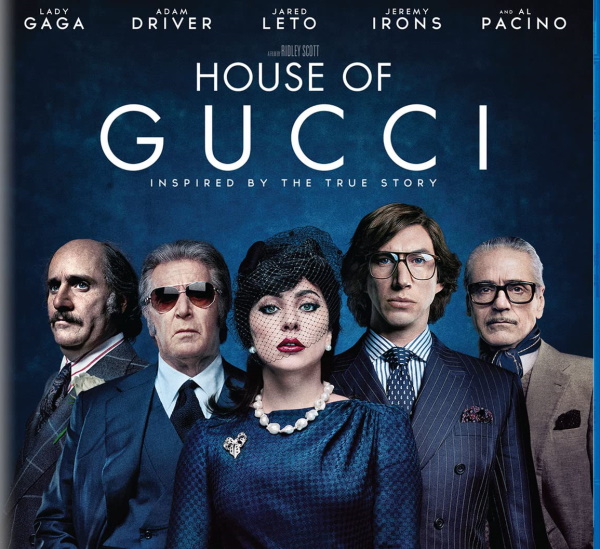 After releasing the movie "The House of Gucci," I dedicated my time to the world-class luxury. Gucci is not just a trend; it's a luxury we crave. Believe it or not, just minutes after the end, I wrote the message to Randol Schoenberg, an American lawyer of Maria Altmann, who fought her way to the U.S. Supreme Court in her quest to force the Austrian government to give back the painting of her aunt, Adele Bloch-Bauer, "the Woman in Gold" by Gustav Klimt. The painting surfaced in the movie. "How can we find the story behind the episode? Do I have to alarm someone else? I want to offer another opinion about the Gucci family." He was not surprised by my request. Gucci's palatial past was paid for by special relations with a Nazi. I immediately replied: "There is another scene in the movie: a road over mountains to the Swiss border. It was the famous way for many Italian Jews to safe survival. Given that a famous painting at the beginning and the road to Swiss almost at the end of the movie, I have another opinion. If many journalists believe Patricia is a gold-digger, I think she had a choice, but her choice led her to a bad end. Once you signed a moral contract with evil, your end are predicted." I don't want to predict my end. "Alla wants presents from Gucci on Christmas," - whispered one of my coworkers after I talked about the movie. It was not a reaction to the movie by itself. It is an association with a luxury without a past. Understanding the future is the most expensive luxury in the world, I alarmed the management team with the defined statement. I don't want to betray the memories of many people who never lived up to victory only because the Nazis exterminated and decided everything for them. I went to a public protest.
"Punishment is justice for the unjust," - Saint Augustine
Do I want fairness or punishment? Genuinely, I requested a talk with Whoopi Goldberg, an American actor, comedian, author, and television personality. On February 1, 2022, Whoopi Goldberg was suspended for two weeks as co-host of The View because of her "wrong and hurtful comments" about Jews and the Holocaust. While most people condemn her, I offer an open discussion. It has been a while since Satya Nadella, CEO of Microsoft, said that women should not worry about asking for raises. They should rely on "good karma" and trust that the system will eventually reward their work. Nowadays, many people believe it was one of the best things that happened for Microsoft because its employees came up with a new understanding of what diversity and inclusion meant. I don't work for Microsoft. I also don't support the idea of "good karma" with subsequent and hopefully positive meaning of diversity and inclusion. I feel hostile toward the idea that people love dead Jews because a thriving Jewish community is a sign of democracy in a country. In addition, punishment is the last and the least effective instrument to prevent a crime, even a purely political one. What to do?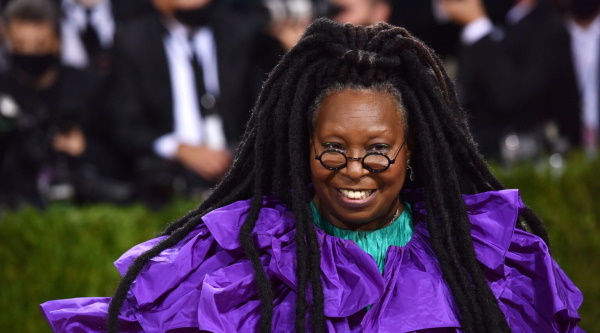 We need Whoopi. Time goes, and new generations have little understanding of the past. Most people think about society as an immunized community with the right response at a right time. I must acknowledge that there is no vaccine against contracting a virus of dictatorship. The old idea might loom again, and our talk will help. The problem is when we are going to talk... Does society need a moral philosophy in general? Do we intend to follow it? How criminal are we in the digital world? Maybe I'm wrong, but history gave us an excellent example of "the banality of evil," a phrase that has become an intellectual cliche because of its author. Her name is Hannah Arendt, a witness of the trial of Adolf Eichmann, one of the organizers of the Holocaust. She was not just a bystander. Her life is full of surviving moments: arrest by the Gestapo, detention by the French, stripped German citizenship, and escape to the United States. Arendt was a stateless refugee for eighteen years. Her decision to be naturalized came in 1951 and was a final one.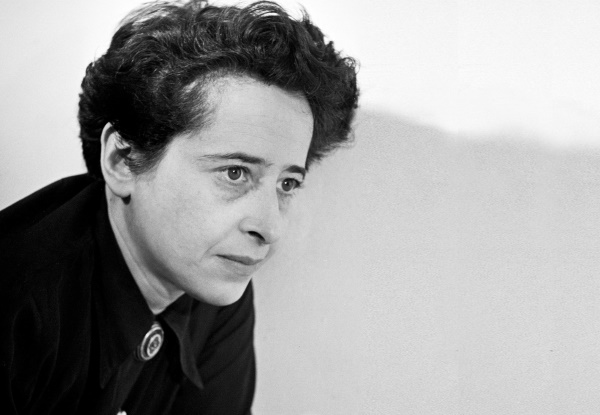 Hannah was a political thinker who observed many things during the trial of Adolf Eichmann. One of them are comments of the leaders from the Jewish community in Hungary: "By the time we found out about Auschwitz, it was too late." Are we late again? Writing about the Holocaust is never easy because my family overcame the horror of the Second World War. Everybody survived, but a shadow of the idea of systematic and state-sponsored persecution in a modern world bothers me a lot. We still have time to be more proactive than in the past.